Mexico Caravan Blogs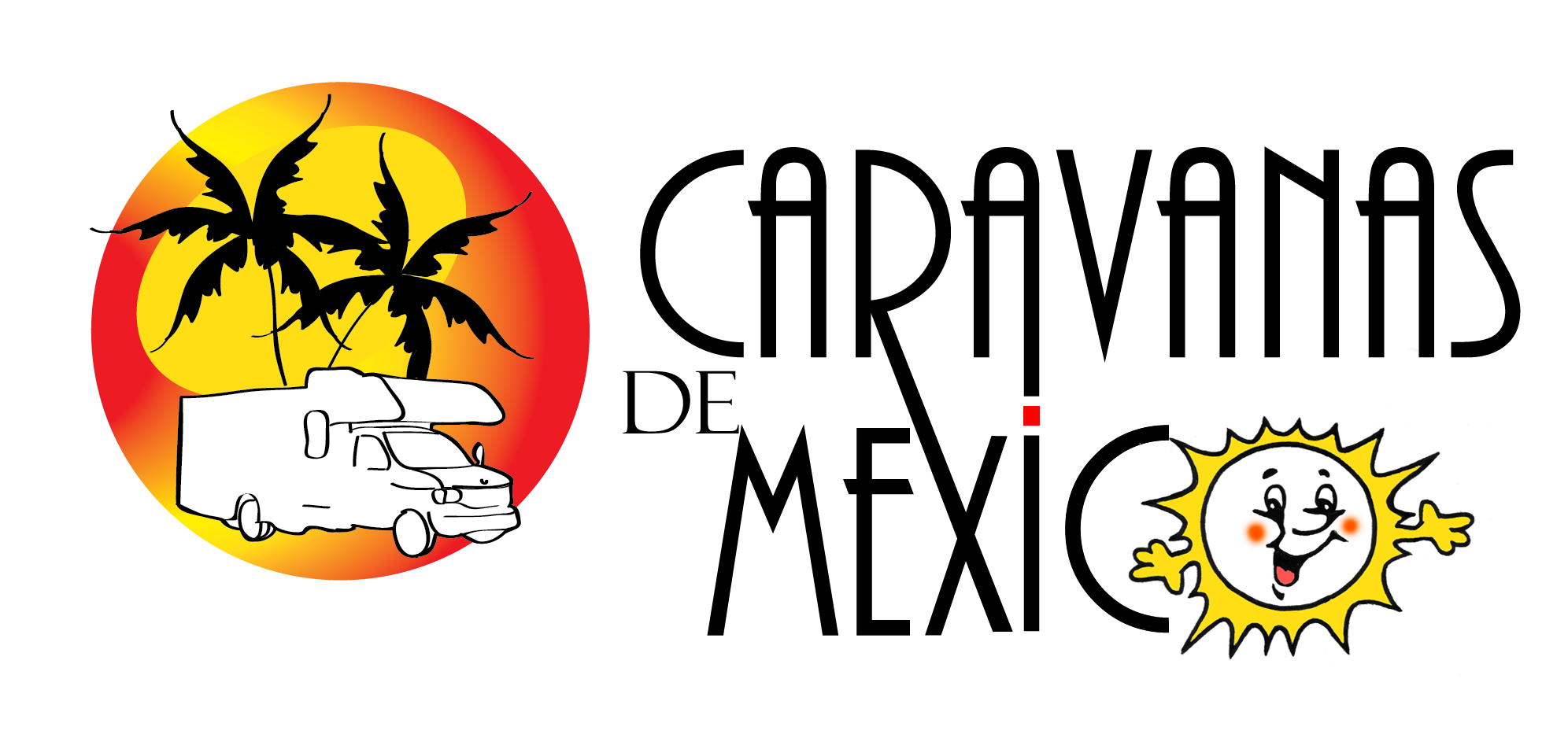 Zacatecas
Paul Beddows
Former Wagon Master
Originally published in RV Snowbirds Nov 2014
Also appeared in RV Gazette (Date unknown)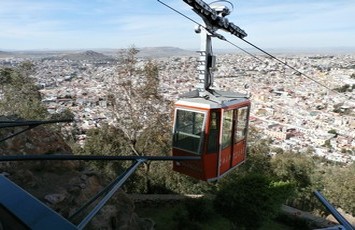 Zacatecas is one of my favourite Mexican Colonial Cities. It is not as well known nor as visited, as Cities like San Miguel Allende or Taxco, but it has some unique qualities not found in other cities and it is now far more easily accessible to RVers.

2013 saw the completion of the spectacular new toll highway from Mazatlan to Durango. This highway is one of the worlds most spectacular with 115 bridges & 61 tunnels. One tunnel is over 3 km long and the Balluarte bridge is one of the worlds highest road bridges. It is the world's highest cable stayed bridge. The highway is a destination in and of itself.

One issue is no RV Park in Durango, but the San Juan Baleanario on the outskirts of town accepts campers. Fortunately with a fairly early Start from Mazatlan it is quite possible to make it to Zacatecas in one drive. The road from Durango to Zacatecas is a free road, but it is in excellent shape. It used to be a bit dicey to travel over, but the increased commercial traffic from the new highway has made it much safer. I traveled over it in April 2014 and I do not believe there are any issues. I also spoke to the Federale chief of Police for Zacatecas who told me they also consider it safe. Caravanas de Mexico RV Tours with whom I work, are using it on their Colonial tour.

The best place to camp in Zacatecas is the former Hotel Bosque, now known as the Hotel Baruk. This is a 5 star hotel with an attached RV park. The park is basically a parking lot with hookups and due to the convention traffic in the hotel it is often filled with cars. You need to contact them ahead and let them know you are coming, and they will clear a spot. You also need to ensure you do not conflict with a caravan as the park is not that big. It is on the route for at least 2 French Canadian Caravans plus Caravanas de Mexico's English caravans. There are actually 2 Hotel Baruk's in Zacatecas, you want the Hacienda Spa. Their email is reservaciones.hacienda@hotelesbaruk.com. It is very close to the intersection of highways 45 & 54. Access by RV is easy and the hotel is very well signed on the highway. There is a loop you can park in before entering the parking lot, so you can check things out. RV's can utilize the Hotel facilities. It is only 5 minutes from the historical center. it cna be noisy with nearby railway tracks and trucks using airbrakes on the highway.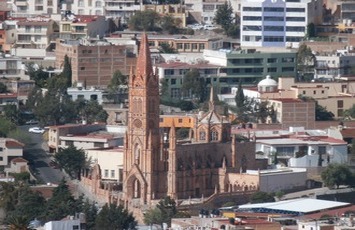 The best way to see Zacatecas is by a taxi or a tour. The 2 main attractions are the cable car across the city and the massive El Eden Mine. Fortunately the mine entrance is only a block from the lower terminus of the cable car, so if you start up on the mountain (drivable) you can do both in one go. The mine is accessible for wheelchairs as well and a visit to this mine is a must. Zacatecas started out as a Spanish mining camp in the mid 1500's and the rich mountain which is now a labyrinth of tunnels has provided its main source of wealth until recently.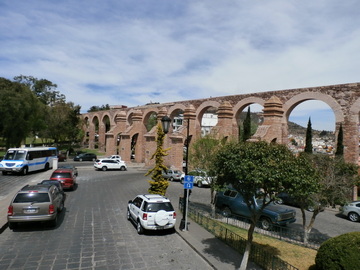 For those who have visited Spain, the first thing that strikes you about Zacatecas is how much it resembles a Spanish colonial city more so than a Mexican one. It even has an Aqueduct. The historical center is extremely clean and the city presents an image of being very safe. It is well worth taking an open top bus tour around the historical center, Just ensure you can get a commentary in English. The one I took last year was Spanish only. That was not an issue for me, but it would be for most tourists. There are 2 companies and I took the one with the oldest looking buses. I suspect the other one with the new Green Buses would be better. The city is a Unesco world heritage site.

For archaeology buffs you can take a full day tour to the La Quemada archaeological site and the town of Jerez, both are well worth visiting and tour companies can arrange that from Zacatecas.

Once you have had your fill, there is no need to retrace your steps. Good highways take you south towards Guadalajara and the Pacific coast. Maybe visit the Colonial city of Guanajuato as well, there is a good RV park on the outskirts. From there you can skirt the southern shore of Lake Chapala and avoid the traffic nightmare of Guadalajara. From there, the RV Park at Chimulco Hot Springs in Villa Corona is well worth visiting, or Roca Azul on the west shore of Lake Chapala. After that, you can head south via Colima to Barra Navidad & Melaque on the coast.